A nice set of new functionality and the normal beat of fixes and tweaks brings us to the end of an incredible year. Happy New Year!
Starting this new year we officially stop supporting PHP 5.x. We are working on PHP 8 support and PHP 7.x has been supported for many years now. It is time to move on!
Features and Implementor/Developer enhancements
Business Question gets some enhancements in the generate file export

date format property for filename generation: filenamedateformat
support filename property on generate file with date replacement support
close file when finished exporting
correct regex with incorrect 's' elimination

Business Maps

better parameters for Field Mapping testing; you can now set field value in the URL
remove the empty check for condition value when processing Decision Table Map
move global search list columns map to Utilities after the move of the functionality there (not in 'Home' anymore)

WebDAV Integration
Product/Service Autocomplete search.

debounce and provide feedback on when the search is performed
adjust debounce time
send account/contact ID correctly when getting product/service
autocomplete get the correct unit price for services

Delete both incoming and outgoing SMTP settings in individual user settings functionality

add functions for deleting user SMTP settings for both incoming and outgoing server
correct SQL call, coreBOS formatting of method names, and reload settings after change to update page correctly
eliminate warning and translate delete message

Picklist enhancements

include salutationtype as a picklist albeit it special uitype (for the moment)
support for non-role based picklist in utility functions and uitype 1615
support multipicklist in translations

field metadata information to eliminate magic numbers. This will be used in the future refactor uitype project (right after we finish the denormalization project)
new utility function suppressAllButFirst and refactor the code to use it in various places
Message Queue

keep the connection alive and increment MySQL packet size
reboot script to be launched to restart the message queue run script every 5/6 hours or more

increment size of the value field in coreBOS key-value store to support very big mass edits
OnDemand variable to block modules exports: cbodBlockModuleExport
permit loading coreBOS Updater without changeset so we can use its' functionality in any class (in our custom code)
fill in the stage history and launch workflows on origin record when converting inventory modules
Web Service

save and restore global REQUEST state on Create/Revise/Update so they can be called from inside a save process
relationtouse parameter in GetRelatedRecords that permits selecting a relation when there is more than one
revert global state only for modified variables, not flush all

Workflow

implement networkdays for SQL scheduler functions
set potential by default if converting to an inventory module from Potentials to Quote/SalesOrder
add fields to custom workflow expression in order to support new information selection: you can add your own custom workflow expression functions WITH documentation
put delayed tasks on queue even when being executed in background (scheduler)
email task with empty SendGrid template produces incorrect javascript
strip order by if global variable is set and add parenthesis for correct OR conditions
image copying support fixes while debugging (unit testing) Create
coreBOS Standard Code Formatting, Security, Optimizations, and Tests
coreBOS Standard Formatting

GlobalSearch, vtlib, workflow, config file, Company, Mail, Roles, Message Queue, Inventory lines, picklist: format, change quotes and eliminate warnings

optimizations

eliminate unused code in various parts of the application (EMails, Global Search, ...)
use list_field columns instead of All filter to avoid database query in Global Search
move constant assignments outside loop in Global Search
eliminate unnecessary IF in common Utility script
rename properties to correct standard, convert variable to a constant string, and fix missing cache check in Event Handler
Workflow:
calculate constant outside loop
use and return direct results
reduce SQL fieldset
only loop over active workflows in event trigger/handler
refactor Products: delete local method in order to use standard central method for query export
refactor Web Service: extract repeated code to common file

document vtlib function headers
security

inform the user when trying to upload insecure image inside application and web service API
update ADODB 5.20.19
update Valitron to 1.4.9

Unit Tests: keeps getting more and more assertions
increment year in Licence files: Happy New Year!
avoid a double load of general.js in Mail Manager
clear IMAP errors after checking for them in Mail Manager
support for labels with single quotes in Advanced Filter
change uitypes and database meta information for legal fields on Company. Add legal Information block
correct SQL for roles and add more debug messages in Custom View Management
handle if SendGrid template is empty when accessed from javascript
add styling on Debug_Access_Restricted_File stack dump
increment Documents "file type" field for strange Microsoft file types
set correct typeofdata in Emails parent_type field
better treatment of reference fields for Export custom queries that already have transformed the ID to a name (Products:VendorName)
delete HelpDesk custom list query in favor of standard one to support business maps
standardize SalesOrder related lists
trim extra image information from type in validate for upload
display correct result template in Import
avoid usage of REQUEST global to get "stage change" history information in Inventory conversion
delete Inventory.js load as it is done by business action
deactivate deduplication support in isPermitted (before it was hardcoded in the templates)
do not call Notification function if the driver is not found
recalculate privileges when role hierarchy changes
set user if not set in expire password service
correctly throw exceptions in vtlib ActionController
constant translation effort:

add delete confirmation message label for user SMTP settings
add missing translations in IT file for jscalendar
translate a hardcoded message in Inventory Lines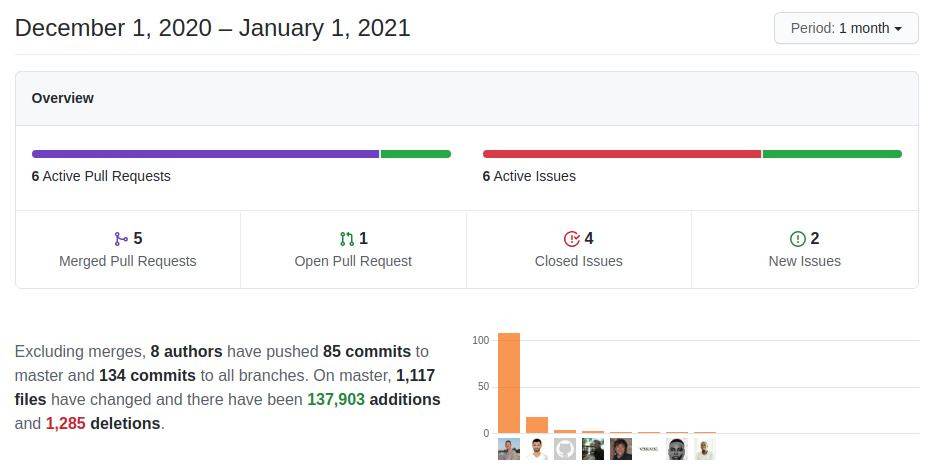 Thanks for reading.