This is a slow month, where coreBOS doesn't get many changes but we still get a nice set of fixes and two very interesting enhancements like workflow email attachments.
Support for edit and view in popup window
By adding the Module_Popup_Edit parameter to the URL you can view and edit a record in a popup window. Look at the calendar create popup for an example.
We can now send files as attachments in email workflow task, either as files that are uploaded, as documents that exist in the application or indicated by a link in some field.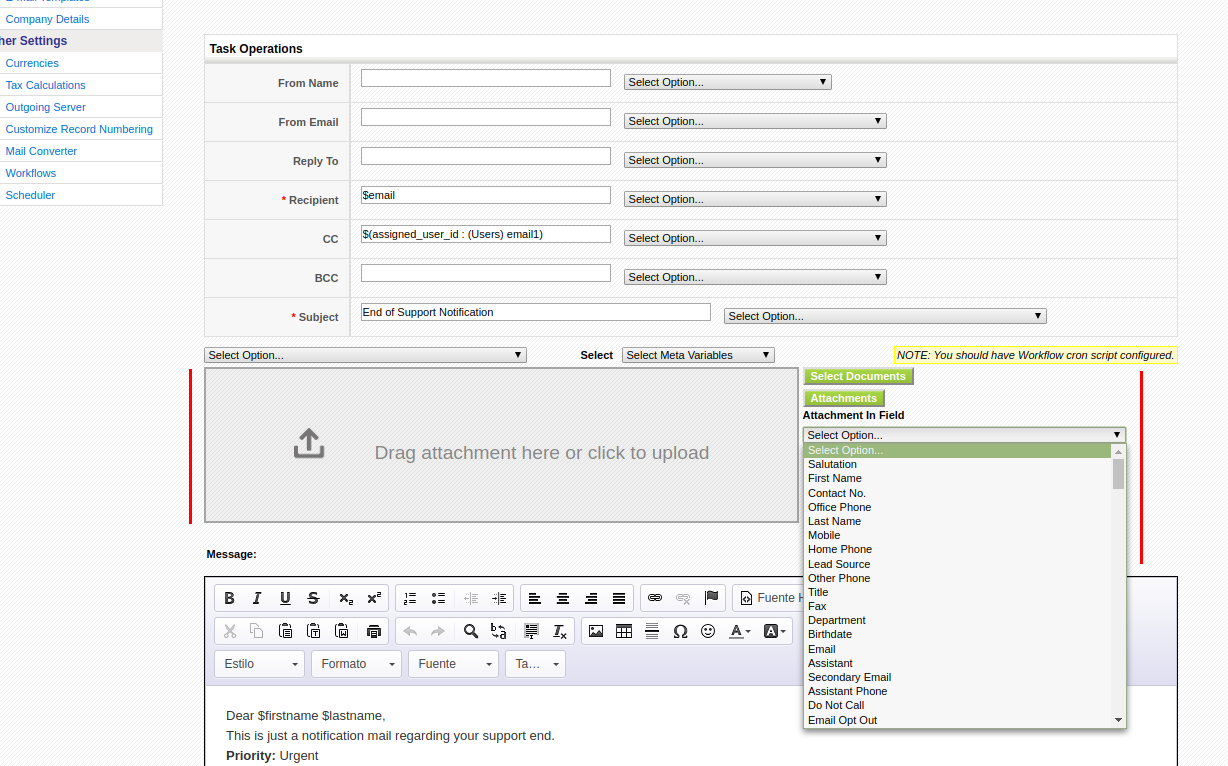 coreBOS Message Queue and Settings
coreBOS Message Queue can now deliver messages after a given date/time
coreBOS Message Queue now supports direct Task Manager launch for debugging
coreBOS Settings now returns default value if the given key is not found instead of null, so we can support null values
MySQL strict on Assets: fix product field to accept null values
MassEdit support for picklist dependency and help info
Support for taxes on mass edit in Services
Avoid infinite loop trying to open invalid directory
Eliminate warnings, notice, MySQL strict and code cleanup (this one is a constant every month, even today)
Translations. Italian and nl_nl missing translations
Thanks for reading.