Very productive month! We implement an interesting set of feature enhancements all over the application while we reduce code complexity and technical debt. Very nice!
Features and Implementor/Developer enhancements
getModuleLinkStatusInfoSortedFlat function for generic settings of widgets in modules. Use it in Documents and Record Versioning. This function permits coreBOS programmers to easily toggle business actions on and off on a Settings page
Export directly to XLS format
Export Comments of a record. Decide format with the new global variable ModComments_Export_Format
Master-Detail enhancements:

add support for defaultvalue and duplicatevalue in Inventory modules mapping
reload detailview on edit of master-detail grid editor
show username instead of userid for uitype 77 in master-detail grid editor

change Mobile Detail View to show fields better
Comments enhancements:

add global variables to enable/disable inline edit
add permission check on comment edit
add permission check on creating comments

Query Generator enhancements:

'monthday' operator permits us to create queries comparing dates only on month and day
'nsx' not soundex operator

add an option to create messages in mail converter
Workflow Enhancements

implement monthday operator for both workflow condition and workflow scheduler
add new workflow expression: getFieldsOF to retrieve field values from any ID
add support for accessing previous values in workflow expressions by prefixing the string previousvalue_
add support for expressions in aggregation method, now we can set a filter using the workflow expression language
average workflow expression function
get related module list enhancements
add isholidaydate function to check if the given date is a holiday or not
implement add hours delay on workflow tasks
coreBOS Standard Code Formatting, Security, Optimizations, and Tests
We continue working with Sonarqube. We incorporate javascript unit and integration testing using jest and playwright.
| Lasst Run May | First Run June |
| --- | --- |
| | |
coreBOS Standard Formatting: eliminate warnings initializing vars, eliminate useless code and comments, format code
Eliminate technical debt

delete useless comments (sonarqube)
renaming all variables that conflict with class properties on include/module files
eliminate comparison to boolean and console log comment in Mobile
return consistent value and simplify if-else structure in Related Lists
fix Calendar variable to remove conflicts
update obsolete HTML
fix unexpected use of comma operator
remove unnecessary boolean literal (sonarqube)
cleanup javascript

Refactor and duplicates

reduce complexity and redundant code in Business Question Builder function
join duplicate IF case in Calendar
constant instead of duplicate string in Documents
reduce cognitive complexity by simplifying if-else cascade of duplicate code in Emails
create email function to reduce duplicate code and use it
change variable name, direct return result, and change quotes in Export
move repeated function br2nl to utils
centralize Inventory validation code to reduce duplication
move duplicate Inventory code to function
optimize and correct ListView based on unit tests: getRelatedTo
simplify if-else and merge if-else conditions in ListView
merge duplicate Translation code into one file
Edit/List reduce duplicate code
move duplicate Validation code to loadProductValuesFromScreenValues function and use it
Workflow calendar related emails: move common code to function and call it
call existing Workflow function instead of repeating code
convert duplicate Workflow code into a common function
convert switch to IF to reduce cognitive complexity in Workflow

Continuous Integration:

update sonarqube settings and deactivate Travis CI
sonarqube exclusions to include some Mobile code that had been left out

Documentation:

function headers, and comments
non-stop wiki enhancements

Optimizations

use constant strings instead of variables, centralize global definitions, change quotes and format code in Accounts and Home
direct return results
eliminate useless return statement
change variable for direct usage of value, eliminate redundant includes in Settings and Questions
eliminate unused obsolete vtlib function
collapse IFs and reduce cognitive complexity in Reports

Security
Unit Tests: keeps getting more and more assertions and we make some code modifications to permit unit and integration testing easier
fix some comment editing bugs
fix array merge issue for custom translation files. we have to invert the merge order to give custom string higher priority
edit Currency overlay was incorrect: add LDS to the modal
return empty Business Action link for Users module if user is inactive
change incorrect Calendar field label for Activity Type
Denormalization fixes:

activities related list referenced the wrong related table
eliminate Foreign Key constraint on seactivityrel and seattachmentsrel always
fully qualify fields in mail converter and home to support denormalization alias
getRelatedTo has to use crmobject to filter on any related record
correct main table reference in get_emails

set empty default in ExecuteFuntions instead of tied to isModuleActive to avoid warnings
optimize operations and correctly translate module names in key metrics list
avoid warning and incorrect javascript on empty moreinfo fields in Inventory
add missing MailManager parameter in class instantiation
inline Comments edit fixes:

attach created ID on editing
change conditions for default inline edit
eliminate warning accessing field that may not be set
handle
tag
remove clear button on edit comment form
UI after update comment

eliminate repeated entity name field in Payments
field visibility in Layout Editor for blocks that are not labeled
register RecurringInvoiceHandler on Workflow Events to detect activation of this property when creating Sales orders from code
set Taxes input type=number step to support a larger range of decimals
multiselect picklists were not validating on the correct value to be saved
separate create and edit permissions in Web Service
Workflow fixes:

fix loop increment issue in VTSimpleTemplate
convert user and group names to ID only if the value is not a number
correct closing parenthesis on count
correct expression function filter return value
eliminate warning in power function
errors detected by static analysis, reduce code duplication and apply normal optimizations
filter array values by key
reduce duplicate code in datetime expressions
set and restore global current module on related entity save

Translations

Application, Email, ModTracker, Settings, Users pt_br. Thank you SlemerNet!
add export to XLS labels to all languages
GlobalVariable: ModComments_Edit_Inline
translate monthday operator label
translating labels of file format export
MasterDetail: es_es global variable
ModTracker: translate grid header
Settings: new label and eliminate some whitespace
Users: add and translate EntityName label
reduce whitespace in fr file
Workflow: getFieldsOF and isholidaydate function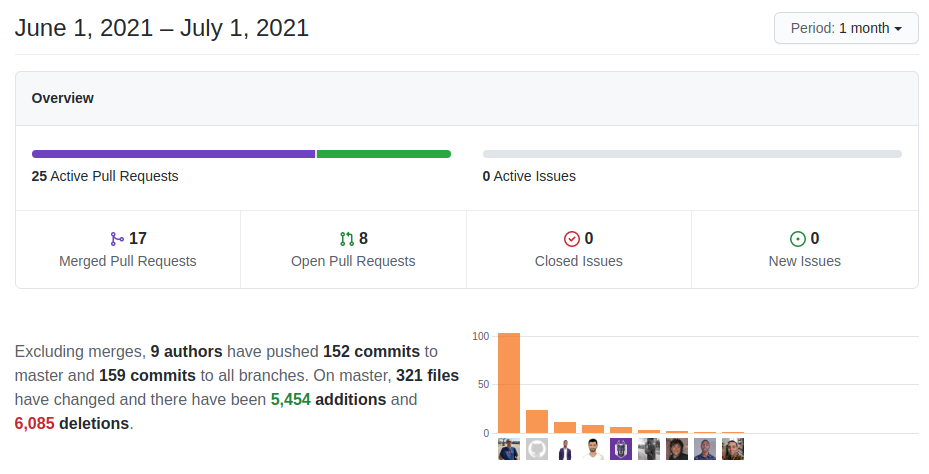 Thanks for following.