Our 8th birthday seems to have brought a whole bunch of new integrations and a long-standing request in the documents module. Don't know what surprises me more, the number of new features you can put in a month or the big mix of people who have participated in them. Thanks!!
Features and Implementor/Developer enhancements
Documents Folder: Continues and finishes this month. Not only do we have a whole new functionality inside the application but Denald and Xhilda update the WebDAV interface to work with the folders also. Incredible work. My compliments!

apply filters in the tree view

Apache Tika: integration. Document Full Text Search!

create vtiger_documentsearchinfo table
regsiter ApacheTika cron service
detect SearchDocuments mode for Documents module and use another query
search into Documents in tuigrid mode
enhance the search in Global Search too. When we select the Documents module and the global variable is enabled
show Search Documents button in UI when global variable is enabled
send errors from Apache Tika in Message Queue
create Apache_Tika_URL global variable

LDS Styles: we continue to apply LDS everywhere. Thanks Egi!

fix Settings icons
change TagCloud Input UI
change List View Buttons
update Settings Panel Icons

ClickHouse

basic integration
library
update LDS and change layout
integration infrastructure tested and ready to be used
test query functionality

Pivot

validate new Pivot map format
add multifact pivot table library
add multiple aggregators in pivot table
save last configuration of pivot after reload of the page
show aggregations fields by default at top of the table

Upgrade from vtiger CRM 5.x

eliminate install addons dependency
fine-tuning upgrade process
from vtiger CRM 5.x scripts

Mautic Integration

initial (basic) integration
validation and documentation
testing contacts

add Application_MassAction_Multipage global variable: define if we want to mass edit records that we select on many pages or on current page
refresh the List View grid after the inline edit action
support uitype 10 fields in tuigrid mode (nice!!)
support Rules Condition Expression without record context
Web Service

support Field Dependency maps in ProcessMap
add profileid information in the response of getPortalUserInfo webservice
support condition expression in MassCreate/Upsert
Webservice_LogCallsToQueue global variable

Workflow

add expression workflow for return date time from given year, weeks and day of week
case insensitive search for expression functions
logarithm function
support returning full web service call response with the dot (.) field name
coreBOS Standard Code Formatting, Security, Optimizations, and Tests
coreBOS Standard Formatting: eliminate warnings eliminate useless code, variables and comments, format code
Documentation:

aggregation workflow expression
function headers, and comments
non-stop wiki enhancements

Optimizations

eliminate obsolete unsupported database driver code
eliminate undefined variable, reduce whitespace and debug message in database abstraction layer

Security

protect .git directory contents
Mautic execution bit
protect SAML certificate directory CWE-403
better non-process rules and eliminate unnecessary file in storage directory

Updates

LDS
composer libraries
add Mautic API
add php-tika library
add ClickHouse library

Unit Tests: keeps getting more and more assertions
use coreBOS logo if none given
Colorizer quotes issue on JSON response from the database
respect Inbucket Email configuration to permit sending emails
show Approve/Deny option in filters for TUI grid mode
ListView

check for both columname and fieldname linkfield in listview
hide actions if a record is a folder in Documents module
prevent buttons from submitting forms
support more than one condition in the same field for Colorizer
trigger workflows in inline edit action

Mobile

increment index to get all values from related search
refresh previous results when using autocomplete, because index is not refreshing

load notification script after validations
give PortalLogin contact user access to business maps as per application rules
show images correctly in Related/Popup views
fix empty date export issue in Reports excel format
return 0x0 in vtws_getWSID when we cannot find the UUID string
add support on cbQuestionAnswer for multiple ids
Workflow

add record_id for expression context
correct SQL parameters for insert
if currentModule is empty set currentModule with the value of related moduleName

vtlib library

add presence field
better checks for Cron next sequence insert
update Calendar module name in Cron task

Translations

Global Variable to es_es
ListView
TagCloud
Tika
Workflow getISODate expression function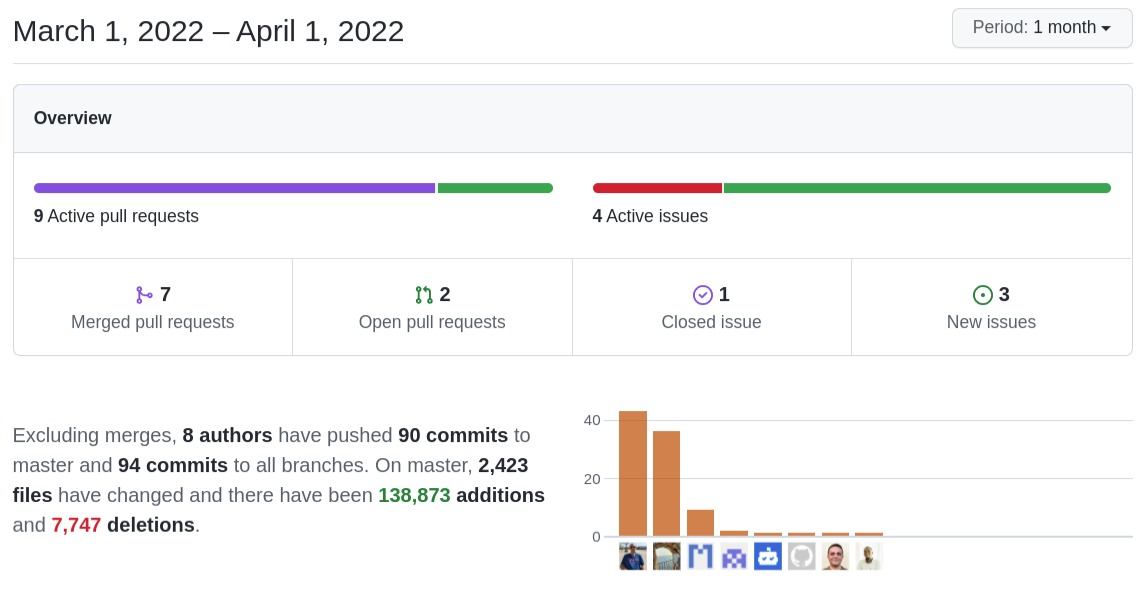 Thanks for reading and Happy Easter.